"The Wolfpack Boxing Club is more than just a gym, it's a family...The gym is always filled with top notch human beings, from the staff on down to the students...Visiting this gym is the best decision I ever made..." ~Mike M., Wolfpack member

Welcome to Wolfpack Boxing Club!

Located in the suburbs of southwest Pittsburgh, PA, Wolfpack Boxing Club is for the young and old, male and female, and is also great cross-training for athletes in sports that require speed, strength, explosion, quickness, eye/hand coordination, and endurance. It will also help athletes that participate in sports that involve physical contact, such as football, hockey, or soccer.  Our programs are structured, safe (head contact is not required) and most of all, fun!


HOW TO WRAP YOUR HANDS

Here's a video to help you learn to wrap your hands as demonstrated by Wolfpack Boxing Club head coach and owner, Coach Jeff.

Since 1994, Wolfpack Boxing Club's success can be attributed to us catering to all levels of experience. We welcome all individuals. Respect, integrity and sportsmanship are what we stand for. Boxing is a sport for any and everyone!

What makes Wolfpack Boxing Club better than all of the others?  At Wolfpack Boxing, you get more individualized attention, structure and coaching than other boxing gyms. Our coaches are young, experienced and have a deep love and passion for coaching/mentoring.  You'll get into great shape and learn more than you will at any other boxing club!  So whether you are white collar, blue collar, an Olympic hopeful, or would just enjoy a great workout, our boxing programs are geared to help everyone achieve their individual goals.

Copyright 2012 Wolfpack Boxing Club | 1000 Gregg St. Carnegie, PA 15106

Why Box? 

Boxing provides many benefits and challenges. For example, it has the potential to turn lives around by providing focus and an outlet for pent up aggression. It is also one of the most comprehensive workouts you'll find!  The actual fighting aspect need not be emphasized to realize the many benefits of boxing, which include:

1: It's the Ultimate Workout

Burn up to 900 calories in one hour!! The typical boxing training session stimulates all muscle groups, and provides the perfect combination of aerobic (with oxygen) and anaerobic (short-burst, without oxygen) exercise. Indeed, the boxers' workout is guaranteed to get anyone into the best shape of their lives.

Exercises that are emphasized include, heavy bag, speed-ball spring-ball and medicine-ball work, skipping, running, weight-training (calisthenics mainly) and wind-sprints.

2: Builds Confidence

Possessing the skills to look after yourself gives you a significant amount of confidence. Contrary to popular belief, boxers typically do not seek confrontation. Their skills and confidence convey an inward belief that there is nothing to prove. If you have nothing to prove, you will be less compelled to prove it. However, if boxers need to protect themselves in a self-defense situation, they will be more adept at finishing things quickly and cleanly, due to heightened confidence levels and skill. When someone is confident in the ability to defend themselves physically, this often translates to a psychological benefit of self-contentment and peace of mind.

3: Relieves Stress

Boxing is the ultimate sport for countering stress. The combination of strength training and aerobic work provides the best of both worlds in terms of feeling a muscular pump and stimulating the cardiovascular system - both of which enhance psychological well-being. After a hard day, hitting the heavy bag for 5-to-6 rounds serves as a tremendous stress release. Boxing (particularly concentrating on the focus mitts) enhances the ability to relax, which helps keep the boxer calm and poised under pressure. In this sense, boxing might help one to manage their life more efficiently.

4: Provides the Ultimate Contest Between Two People

Boxing allows for a direct competitive experience between two people in a controlled setting. Depending on the athletes' disposition, this can be a great self-esteem boost. Full-contact sparring, which is optional, provides the perfect platform to refine fundamental boxing skills, and a great test of physical capability and courage.

(412) 335-2419

1000 Gregg Street

Carnegie, PA 15106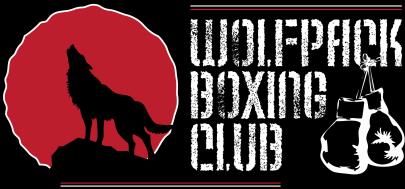 Open Gym Hours:

Monday-Friday: 

11am-1pm

5pm-8:30pm

Saturday: 9am-2pm

Sunday:  Closed